"The United States has dealt with American citizens who had commit acts of..."
– Freddie is absolutely right. (via ayjay)
"The rules of free commerce have not changed: 1. Identify something people need..."
– Donald Miller in Why Most Twentysomethings are Delusional
"If it is important to you, you will find a way. If it's not, you will find..."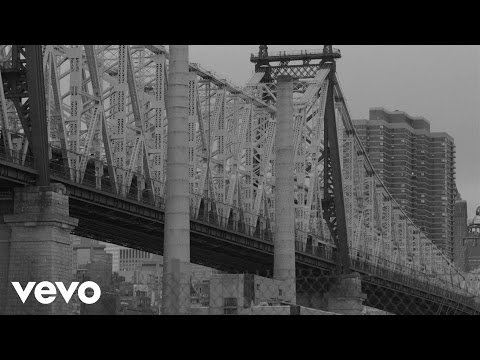 "Brooklyn is no longer the home of Luddite dignity within an urban context; it is..."
– Brooklyn: The Brand in The New York Times Style Magazine
"I would say it is sort of a contagion or an infection that affects Republicans..."
– from Rand Paul's filibuster
1 tag
"I might, indeed, have learned, even from the poets, that Love is something more..."
– C.S. Lewis. The Problem of Pain (Collected Letters of C.S. Lewis) (pp. 32-33). HarperCollins. Kindle Edition. 
"Early on in this I compared beginning to believe to falling in love, and the way..."
– Francis Spufford, from Unapologetic (via ayjay)
"In the time when time no longer turns on you, I... →
sandramccracken: This is one of my favorite lines from the album that my husband is working on at the moment (not about me incidentally, but in the context of the song, it is a much bigger narrative). He was sitting at the piano last week across the room for me, working out the melody and rhymes, and I remembered…
A few albums I return to
Aimee Mann – The Forgotten Arm Andrew Belle – The Ladder Andrew Osenga – Photographs Brooke Waggoner – Heal For The Honey Butterfly Boucher – Flutterby Danger Mouse & Daniele Luppi – Rome Daniel Lanois – Here Is What Is Dido – Safe Trip Home Hem – Eveningland
2 tags
Listen
"Everyone, sooner or later, gets a thorough schooling in brokenness. The question..."
– Michael Chabon, up to his usual delightfulness, with a post about Wes Anderson (via wesleyhill)
"The quest of the Inner Ring will break your hearts unless you break it. But if..."
– C.S. Lewis, The Weight of Glory
"Over a drink or a cup of coffee, disguised as a triviality and sandwiched..."
– C.S. Lewis, The Weight of Glory
17 Characteristics of Leaders
Leaders… Are Reflective and Prayerful Have Strong Personal Character Are Committed to Learning Are Proactive and Have A Sense of Urgency Cast A Clear and Compelling Vision Focus on High Leverage Tasks Develop Other Leaders Skillfully Delegate Communicate Regularly and Clearly Are Realistic And Optimistic Are Humble Yet Confident Listen & Empathize Continually Reevaluate...
"C.S. Lewis in Mere Christianity makes a brilliant observation about..."
– Tim Keller
"Creativity is just connecting things. When you ask creative people how they did..."
– Steve Jobs in a 1995 Wired interview, one of 200 profound, inspirational, insightful quotes in I, Steve: Steve Jobs in His Own Words (via curiositycounts) Does not having any humanly dots to connect beyond the confines of your own privilege explain the idiocy of most of the people quoted in this...
Giving it Away: How Free Music Makes More Than... →
derekwebb: Music matters. It's so integral and pervasive in our culture that it almost feels invisible. It's even hard to imagine walking into almost any store without hearing music overhead. Culture provides a constant soundtrack to our lives. So it's no wonder there's so much discussion and debate…
1 tag
Matt Shampine: Five months at WeWork Labs →
mattshampine: WeWork Labs is approaching its five month anniversary, so I thought it'd be fun to take a moment and look back. For those who don't know about WeWork Labs, it is an incubator/accelerator/co-working hybrid that Adam, Jesse, and I co-founded in April because of a need that we saw for early…
The hard lesson of being slow to ship →
mikeanderson: On the afternoon of February 14, 1876 a man named Elisha Gray filed a patent caveat for the technology that we now call the telephone. In his laboratory on the outskirts of Chicago Elisha Gray had been working for at least a year on his idea. Unfortunately for Gray… The morning of that very…
Last night I had the privilege of catching the...
Kickstarter - LetterMpress: A Virtual Letterpress... →